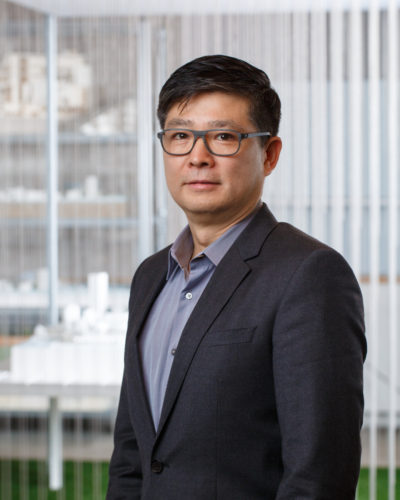 ---
Jason Moriyama
M.Arch., BID, OAA, AIBC, AAA, FRAIC
Partner
jason@mtarch.com
416 925 4484 x149
Jason Moriyama, educated in Ottawa, Los Angeles and Tokyo, received his professional degrees from Carleton University and the Southern California Institute of Architecture (SCI-ARC). Jason's education in Industrial Design and Architecture informs his holistic and deeply integrated approach to design at all scales from hardware details to city planning.
Jason is one of Moriyama & Teshima Architects lead design principals and his exceptional abilities are expressed in most of M&T's award-winning projects including: The New Canadian War Museum in Ottawa (2008 Governor General's Medal for Architecture): the Saudi Arabia National Museum in Riyadh; and, at the University of Toronto, both the School of Continuing Studies (OAA "Good Design is Good Business Award") and the Multifaith Centre (OAA Design Excellence Award and "People's Choice Award"). Jason also designed the Governor General's Medal winning Bay Bloor Radio flagship store.
In addition to cultural projects, Jason has specialized in university design having led some 15 university buildings over his career at M&T. His university buildings include the prestigious Faculty Club for the Qatar Foundation's Education City; the River and Canal buildings at his Alma Mater, Carleton University; the state-of-the-art new Science Building on the University of Toronto's Scarborough campus; and the signature Desmarais Building on a prominent 'gateway' site in downtown Ottawa.
Jason led M&T's Comprehensive Master Planning Team as part of a Canadian consortium master planning the Holy Cities of Makkah, Madinah and Mashaer in the Kingdom of Saudi Arabia.
---
Previous
Next