Feasibility studies work to establish the physical and economic framework for future projects and create a clear vision inspired by the clients' desires and objectives.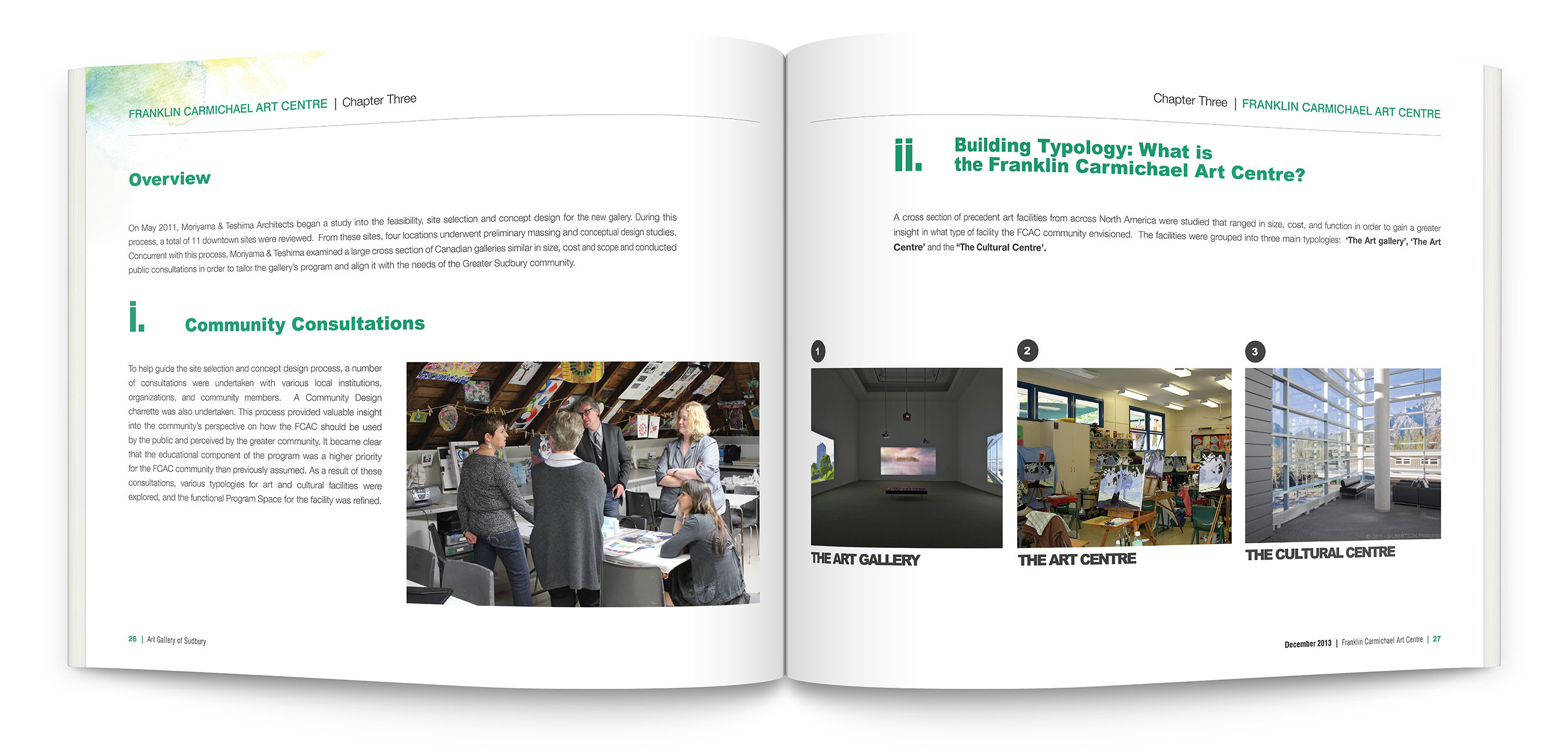 Moriyama Teshima Architects performs pre-design services and feasibility studies that focus on the unique conditions, goals, programmatic uses and financial constraints of each project.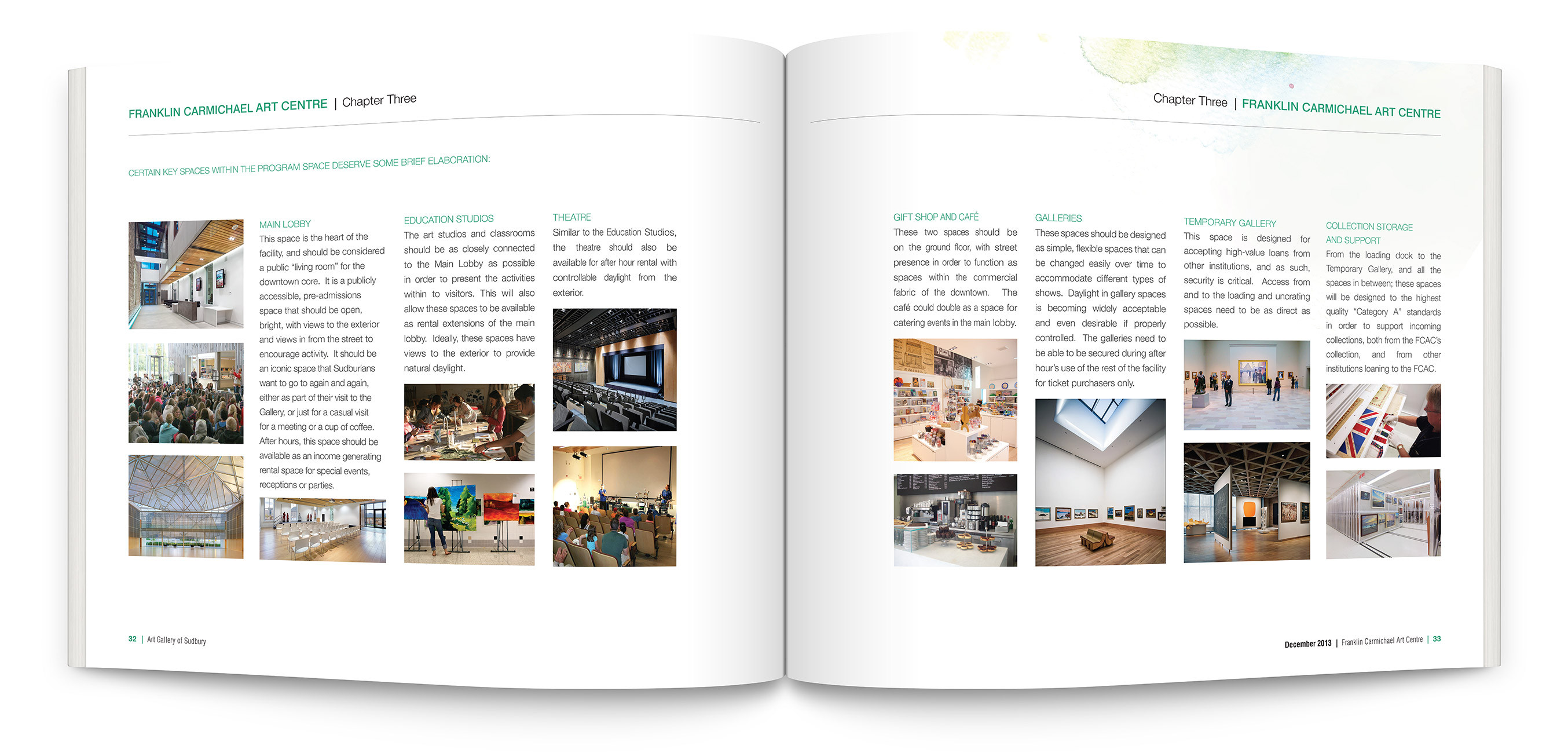 Feasibility studies can include many services; research and analysis of existing conditions, site selection, building audits, program development, needs assessments, community consultations, economic feasibility, business and operational planning, environmental analysis, and concept design.
Recent Projects
— Canadian War Museum, Large Artifacts Extension
Ottawa, Ontario, Canada
Feasibility Study and Concept Design
— Canon Canada Headquarters
Mississauga, Ontario, Canada
Needs Assessment
— Durham Regional Headquarters
Whitby, Ontario, Canada
Feasibility Study
— Franklin Carmichael Art Gallery
Sudbury, Ontario, Canada
Site Selection, Feasibility Study and Concept Design
— Havergal College
Toronto, Ontario, Canada
Feasibility Study
— Muskoka Boat and Heritage Centre
Gravenhurst, Ontario, Canada
Feasibility Study and Concept Design
— Niagara Park Commission
Niagara Falls, Ontario, Canada
Feasibility Studies, various projects
— Sainte Marie Among the Hurons
Midland, Ontario, Canada
Feasibility Study and Concept Design
— Scarborough Cultural Centre
Scarborough, Ontario, Canada
Feasibility Study
— Scarborough Town Centre
Scarborough, Ontario, Canada
Land-Use Study
— St. Mary's University Stadium
Halifax, Nova Scotia, Canada
Feasibility Study and Concept Design
— Tom Thomson Art Gallery
Owen Sound, Ontario, Canada
Feasibility Study and Concept Design