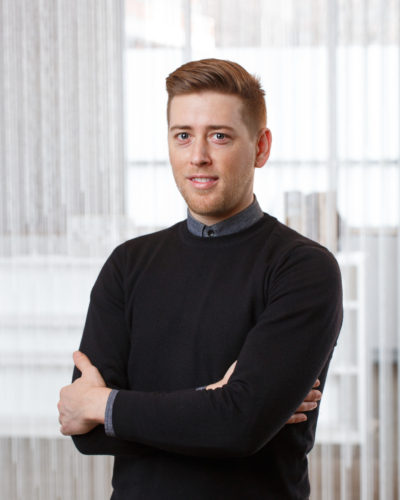 ---
Corey Brown
OAA, M.Arch, B.A.S., B.A. (Hons)
Architect
corey@mtarch.com
416 925 4484 x168
Corey Brown is a licensed Architect with over 12 years experience who has been with Moriyama Teshima Architects since 2019. During this time, Corey has been instrumental in the success of a wide variety of projects both completed and currently underway. He is now serving as the Construction Administrator on the new Ontario Secondary School Teachers' Federation Headquarters building in Toronto; a mass timber, highly sustainable, multi-tenant innovative new workplace that uses Net-Zero Carbon strategies and targets LEED Platinum certification. In this role, Corey is responsible for coordinating with the General Contractor, Project Manager, and client, performing site reviews and problem solving in the field, reviewing sub-trade submittal documents and coordinating consultant reviews, and maintaining the projects BIM assets.
Corey has also been part of the teams for MTA projects such as the Honey Bee Research Centre at the University of Guelph, the Math 4 Building at the University of Waterloo, the Canadian Port of Entry buildings at the Gordie Howe International Border crossing development in Windsor, amongst others. He has a keen interest in in lo-tech solutions that maximize performance and minimize embodied carbon, as well as projects that build community equity and become places of inclusion.
Corey is a graduate of McGill University's Master of Architecture program and holds both a Bachelor of Arts in History and Theory of Architecture as well as a Bachelor of Architectural Studies from Carleton University.
---
Previous
Next