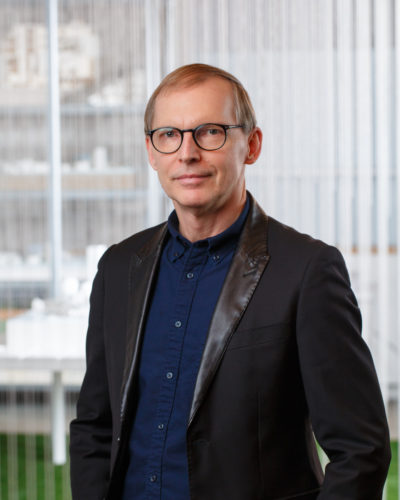 ---
Norman Jennings
B.Tech (Arch Sc)
Senior Associate
norman@mtarch.com
416 925 4484 x160
Over the years, Norman has worked on almost every aspect of architectural projects and has been involved in a variety of management roles with the firm. Norman contributed to the design and execution of some of Moriyama Teshima Architects' most iconic projects including the Ontario Science Centre Addition, the Toronto Reference Library Addition and Renovation, the Canadian Embassy in Tokyo, Ottawa City Hall, and the Bata Shoe Museum. He was the Project Coordinator for the Wynford Park complex which includes the Aga Khan Museum, Ismaili Centre, Central Parking Garage and landscape design. Norman was also the Project Manager for the Aga Khan Museum itself and The Delegation of the Ismaili Imamat, both designed in association with Maki and Associates of Tokyo, Japan. Norman was instrumental in managing the relocation of Moriyama Teshima Architects from its original office at 32 Davenport Road to its current address, 117 George Street, in 2011.
Norman is responsible for the planning, development, and administration of the office's technological systems. Under Norman's guidance, the firm's technology-related tools and skills continue to provide improved client service. He put Moriyama Teshima Architects on the Internet in 1995 with the first web site for a Canadian architect. Norman has developed our office standards and staff handbook and founded and edited our internal @MTA newsletter. For many years he organized and hosted MTA's Project Managers meetings and is currently part of the Management Group. Norman had previously taken on Studio Management responsibilities looking after staffing of projects and tracking their progress. Working with the Marketing Team, Norman assists in preparation of fees, schedules and work plans for proposals.
Norman has a Bachelor of Technology (Architectural Science) from Ryerson University (now Toronto Metropolitan University).
For many years Norman raced go-karts in Canada and the United States winning numerous races and championships. He remains involved today with GDS ASN Canada , the governing body for motorsports in Canada, as the National Karting Steward. Norman has competed in, organized and officiated at Regional, National and International events, including the World Karting Championships. Away from the racetrack Norman is an avid cyclist and snowboarder.
---
Previous
Next