The 19,300 SF expansion capitalized upon an unusually wide, shallow site constrained by a major traffic artery pressing against the property line at the front, and a steeply rising, two-storey embankment at the rear. In response, Moriyama & Teshima Architects embedded a long, linear classroom wing lengthwise into the slope, preserving the limited amount of play space on level ground. The new addition aligns new hallways with the corridors of the existing school / community centre and admits generous amounts of natural light into all classrooms.
The building volume encloses a broad exterior staircase, establishing a sheltered pedestrian link between the lower playground level and the dense residential neighbourhood above. Taking advantage of the newly created covered outdoor space, the project also includes an exterior amphitheater blended into the new stair.
The addition includes eight new typical classrooms, an art, science and woodshop suite, a music classroom with raked seating, new daycare facilities, and renovations to three existing kindergarten classrooms. The parking lot was also expanded to accommodate new staff.
Client
Toronto District School Board
Size
19,300 SF
Team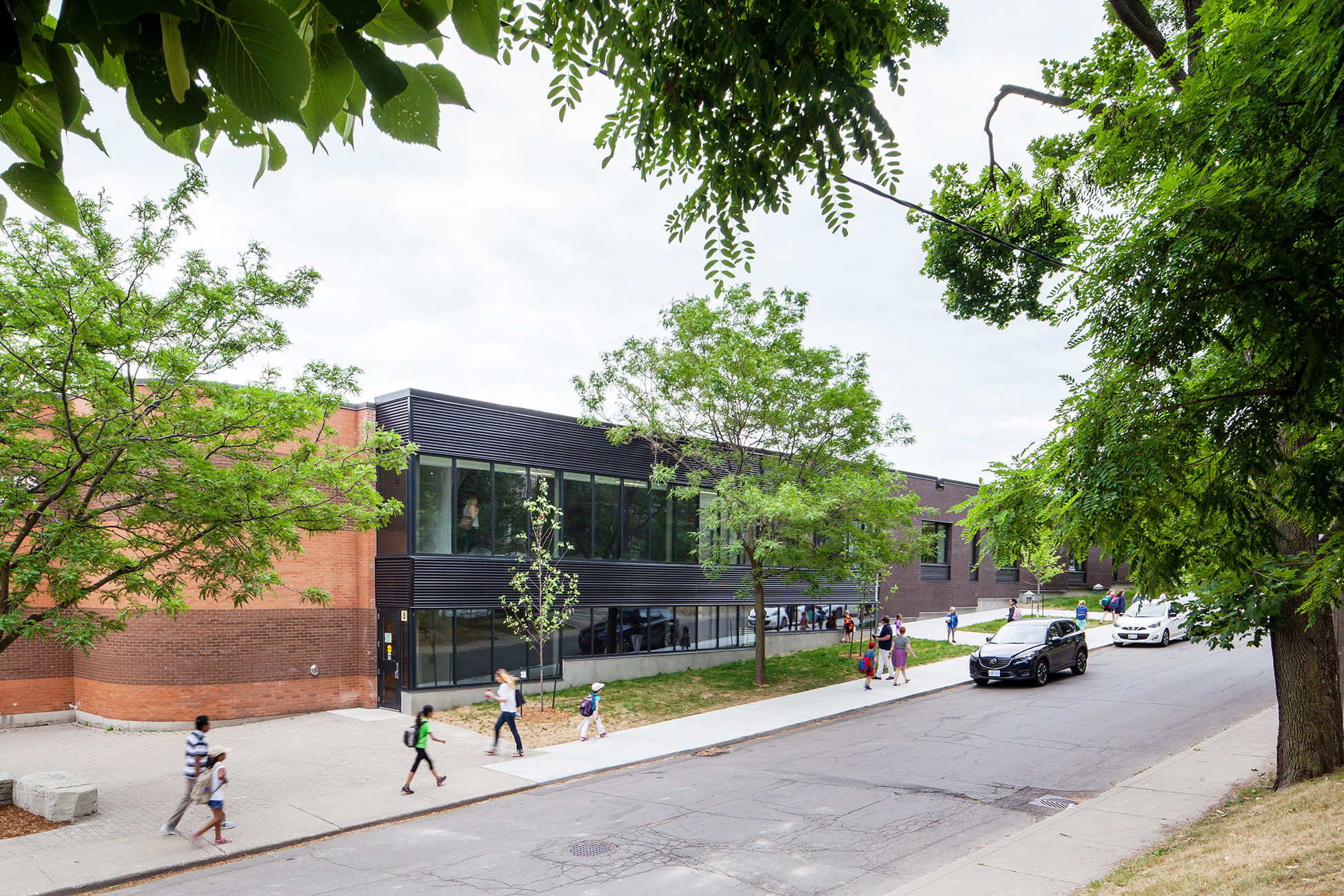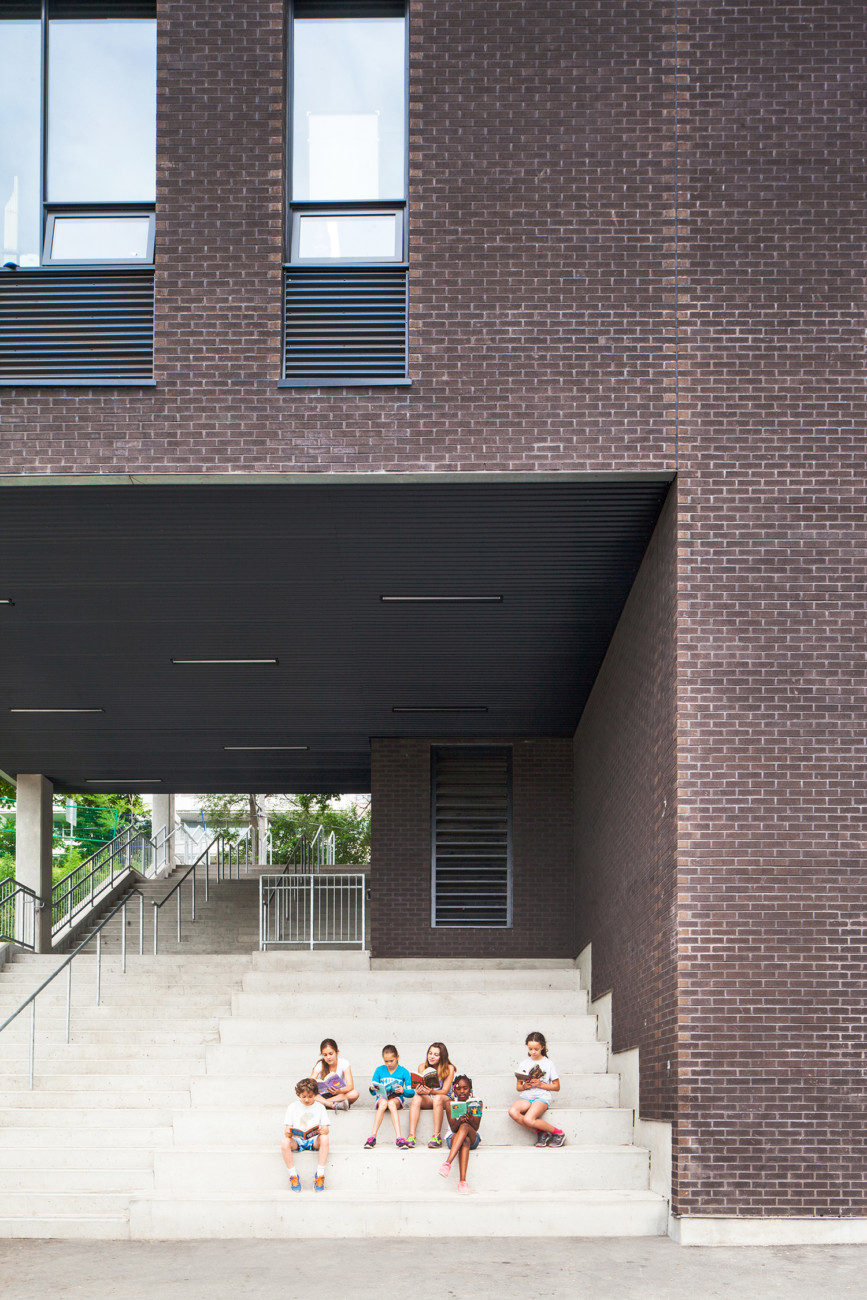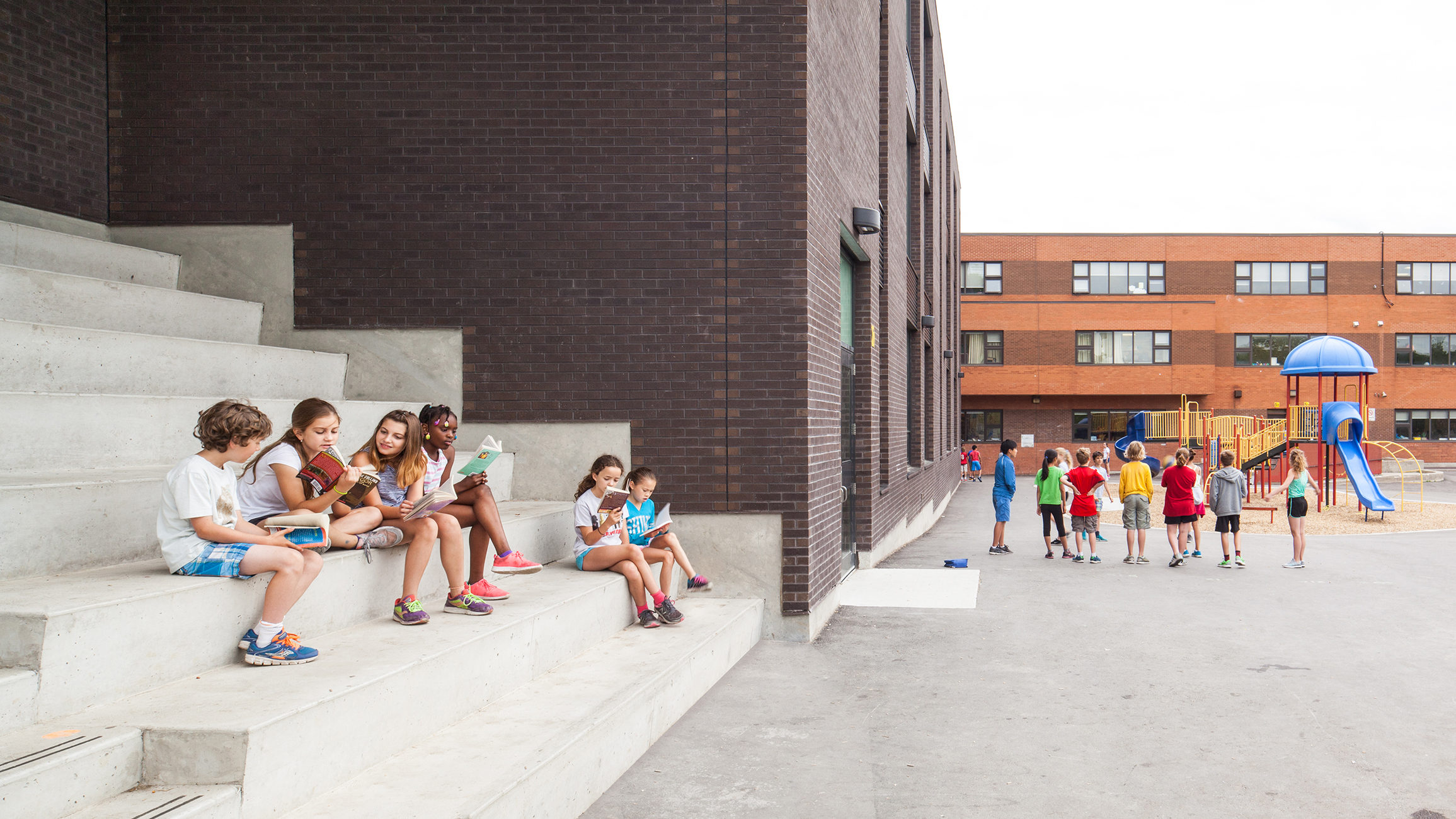 Through creative site planning the Keele Street Public School was able to add unanticipated amenities while eliminating problematic site conditions.