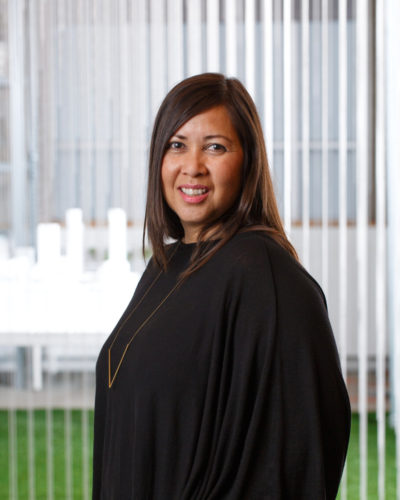 ---
Carol Phillips
B.E.S., B.Arch., OAA (BCDS), AAA, AIBC, NSAA, FRAIC, LEED AP, SCUP
Partner
carol@mtarch.com
416 925 4484 x129
Carol Phillips is a design leader and Partner at Moriyama Teshima Architects. For 15 years she has lead some of the firm's most valued civic, cultural and educational buildings. She brings a passionate drive for gracefully powerful architectural solutions developed over 30 years of working across Canada and abroad. Carol immediately distinguished herself at MTA with her first completed project, the beautiful award-winning Multi-Faith Centre at the University of Toronto. This centre continues to serve diverse communities with grace, accommodating inclusivity and intercultural understanding – underlying principles that inform all of Carol's projects.
Carol's civic projects include Surrey City Hall and Plaza, the Guelph Civic Administration Complex, and Ottawa's new Parliament Hill Visitor Welcome Centre. Her portfolio also includes notable Toronto projects such as the Toronto Reference Library Revitalization, Goldring Student Centre at University of Toronto, and the Toronto Metropolitan University Centre for Urban Innovation. Carol is currently Partner in Charge of our most sustainably ambitious mass timber projects, George Brown College's Limberlost Place (Previously: The Arbour) in partnership with Acton Ostry Architects and the Headquarters for the Ontario Secondary School Teachers Federation.
Known for her exceptional presentation skills and her ability to gain broad support for her projects, Carol is adept at stakeholder engagement and promoting designs in ways that result in wide-scale consensus and public as well as fundraising project support. Projects under Carol's design leadership have won numerous national and international design excellence awards, including distinctions celebrating innovation, heritage preservation and exceptional sustainability. In the design community, Carol sits on various design review panels which include Toronto Community Housing Corporation, and the City of Markham, as well as two advisory panels, Building Equality in Architecture Toronto (BEAT), and the professional panel on the new architectural engineering program at the University of Waterloo. Her service to the community also extends to education, serving as visiting instructor and external thesis reviewer at several schools of architecture at the graduate level. Additionally, she regularly shares knowledge with the design community in an effort to advance our collective journey to a low carbon future. A Fellow of the Royal Architectural Institute of Canada, her design talent and collaborative skills allow her to set or advance the design vision at any phase of a building project. Applying her exceptional and versatile design leadership to projects of varying building programmes, she reinforces the principles of generous, inspiring spaces that serve their communities.
---
Previous
Next