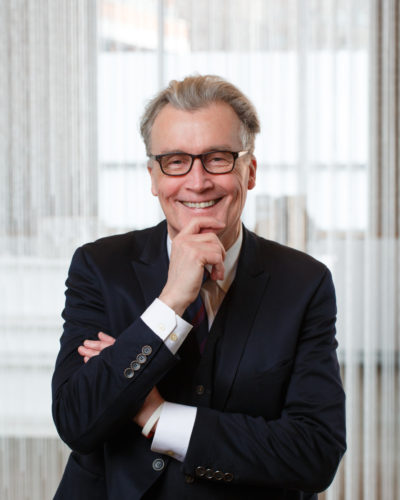 ---
Diarmuid Nash
BES, M.Arch., OAA(PP), AIBC, AAA, FRAIC(PP), HON AIA, HON FCARM
Partner
dnash@mtarch.com
416 925 4484 x136
A 2022 recipient of the OAA Lifetime Design Achievement Award, Diarmuid is skilled and adept at managing complex, public projects that often address the divergent priorities of multiple users and interest groups. His collaborative approach to design has influenced the firm's design ethos that emphasizes civic engagement, individual experience, sustainability, and careful attention to context. The Canadian War Museum in Ottawa (Governor General's Medal for Architecture), the Waterloo Region Museum in Kitchener, Ontario (OAA Design Excellence Award) and the Niagara Falls History Museum in Niagara Falls, Ontario, demonstrate Diarmuid's substantial expertise in the planning, design and construction of major cultural landmarks.
As Partner-in-Charge, Diarmuid has led international design teams through complex, large-scale projects such as The Delegation of the Ismaili Imamat in Ottawa (with Maki and Associates of Japan, Governor General's Medal) and the Aga Khan Museum in Toronto (also with Maki and Associates). He was also the Partner-in-Charge on numerous significant public buildings and spaces, including the City of Surrey's City Hall and Civic Plaza, (OAA Design Excellence Award) the Edmonton Federal Building's Centennial Plaza, and the Government of Canada Visitor Welcome Centre on Parliament Hill in Ottawa. Current projects in progress include the University of Guelph Honey Bee Research Centre (Canadian Architect Award), Parks Canada Collections and Curatorial Centre in Gatineau, and the regeneration of the West Memorial Building in Ottawa, a Classified Federal Heritage Building.
Diarmuid received the OAA Lifetime Design Achievement Award in 2022.
---
Next