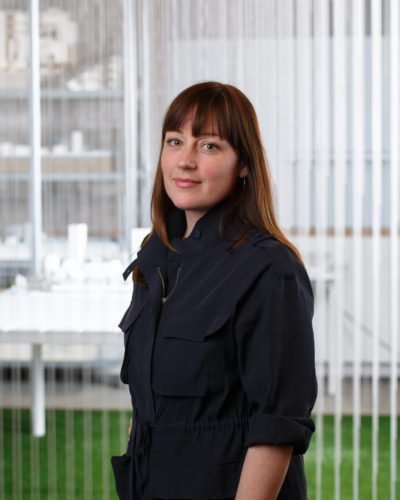 ---
Cathy McMahon
M.Arch., B.E.D.S., OAA, MRAIC, LEED GA
Associate
cathy@mtarch.com
416 925 4484 x154
Cathy joined Moriyama Teshima Architects in 2018 with a wealth of expertise in the execution of student, wellness, and recreation facilities for a number of award winning postsecondary and public institutions. Currently, Cathy is involved in bringing the Nova Scotia Community College to a new home on Sydney Harbour, on Cape Breton Island. This is a special project for her, as the project aspirations are to reinvigorate post-industrial Downtown Sydney with the new campus – a location close to her hometown. In addition, Cathy is working on a student Health and Wellness Center for De La Salle Oaklands Campus.
Upon joining MTA, Cathy served as Project Architect for Place des Arts in the City of Greater Sudbury, a multipurpose cultural centre for the Franco-Ontarian community, which included a theatre, daycare, and gallery spaces. She was also a design team leader for the Ontario Secondary School Teachers' Federation Headquarters, a mass timber, LEED Platinum facility with a geothermal field, now under construction in Toronto. Cathy's proven ability to lead all phases of a project is an invaluable asset to the MTA team. With an overarching focus on sustainable design, she is a key part of the MT3 Sustainability Research Team at MTA, and has represented the firm at external speaking events such as Facades+ Toronto.
Her portfolio of pre-MTA work includes projects for McMaster University in Hamilton and Dalhousie University in Halifax, as well as projects for varying municipalities across Canada. Her career experience ranges from institutional to residential projects, with an ability to develop and implement design vision at any scale. Cathy's stirring institutional designs not only inspire the communities they serve, but also prioritize sustainability, accessibility, and durability. Married with her exceptional leadership strengths and highly efficient working style, Cathy's specialized skills ensure that projects reflect design excellence and integrity.
---
Previous
Next