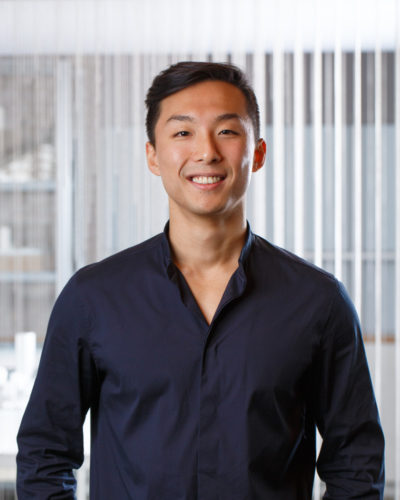 ---
Jay Zhao
B.Arch, M.Arch
Associate
jayz@mtarch.com
416 925 4484 x187
Jay has been the design lead for several of the firms most recent post-secondary projects, providing design leadership and direction from concept to construction. Placing emphasis on a holistic process, Jay strives for design that is socially stimulating, culturally enriched, carbon conscious and high-performing.
Jay is currently leading the Design Development stage of the Rouge National Urban Park Visitor, Learning, and Community Centre. The new centre, situated alongside the Rouge River in Canada's first designated national urban park, will provide a space for guests to learn about Rouge's natural, cultural and agricultural heritage. Jay has played a key part with refining the building's form, as well as its structural and material composition, and ensuring that the design is in alignment with the country's Greening Government Strategy – a commitment to net-zero emissions by 2050.
From competition to construction, Jay was instrumental in the design process of Limberlost Place, Ontario's first 10-storey mass timber institutional building located at George Brown College's waterfront campus. The winner of multiple nationally and internationally recognized awards – commending outstanding architectural design, thermal efficiency and sustainability, and construction innovation – Limberlost Place and its contributing team are a model for revolutionary green building practices and execution. Jay's portfolio of work also includes the Toronto Metropolitan University Centre for Urban Innovation, University of British Columbia Okanagan Commons, and the University of Toronto Mississauga Meeting Place Renovations.
---
Previous
Next