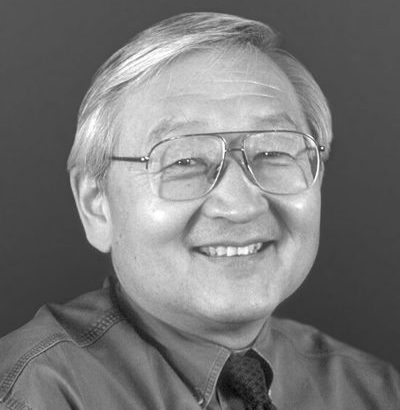 ---
Ted Teshima
Partner Emeritus B.Arch., OAA, AIBC, FRAIC, FRSA
Founder
Ted Teshima was one of the original partners of Moriyama & Teshima Architects, serving as Raymond Moriyama's closest collaborator for 36 years. Ted was a respected leader and mentor in the office, and his skills as a problem solver and innovator helped realize legacy projects like Scarborough Civic Centre, the Toronto Reference Library and Science North in Sudbury. Ted continued to be a key player for projects like the Kuwait University Master Plan and all projects for Imara and the Aga Khan, serving as a Senior Partner and advisor for the Delegation of the Ismaili Imamat in Ottawa, and the Aga Khan Museum and Ismaili Centre in Toronto.
Ted retired from Moriyama & Teshima Architects in 2006, preceded by many well deserved honours and accomplishments: he was a Fellow of the Royal Architectural Institute of Canada and Royal Society of Arts (England) and a member of the Ontario Association of Architects and Architectural Institute of British Columbia; he was also Director of the Board of the Ontario Heritage Foundation from 1983 to 1990.
In 2002 Ted was awarded The Order of da Vinci from the Ontario Association of Architects, an honour that is awarded to"architects who have demonstrated exceptional leadership in the profession, in education, and/or in service to architecture and the community."
Ted's leadership and defining contribution to the architecture community in Canada will never be forgotten.
---
Previous
Next